Lifeline Pregnancy Care Center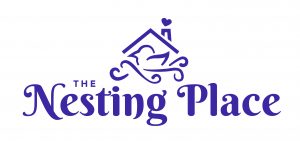 Lifeline Pregnancy Center's commitment to Life will soon extend to vulnerable pregnant women and their  newborn babies in our community. The intended opening of a maternity home next door to our present facility extends Christ-centered support to the physical, emotional and spiritual well being and safety of these mothers, their child and families. Emphasis of the Nesting Place Maternity Home will include life-affirming values, parenting skills, and realistic goal setting. Mothers will be educated on healthy bonding and care for their babies. Your increased investment in Lifeline's ministry is vital to the Nesting Place success and will be instrumental in making this home a reality by changing the lives of children, both born and unborn, and as well as their families, years to come.
All donations are tax-deductible.
Our financial statements are available and our advancement team is always happy to answer your questions.
Support us when you shop through Amazon Smile.
Underwrite a new client visit.
Apply for a weekly or monthly volunteer position.
Sponsor training for a new volunteer.
Donate a gift card or practical items to meet client needs.
We welcome sustaining donors and can set up your recurring donation plan. Planned giving is also available.
CONTACT US TO LEARN MORE
Please use this form to contact us to learn more or to meet our current needs.